Medical Appointments
At UNM Student Health and Counseling, we believe that every student deserves access to professional and compassionate medical care, delivered in a welcoming and respectful manner. We offer a full range of medical services, including the ability to manage urgent medical conditions.
Here is some important information that you need to know about how to access medical care at SHAC:
Same-Day Appointments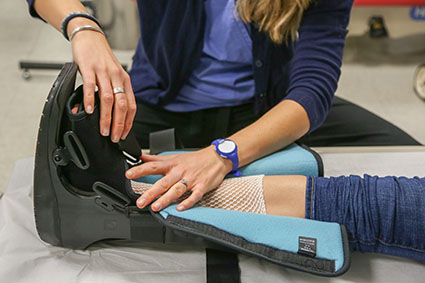 Each day, appointments are kept available for medical concerns that demand immediate attention, such as:
Injuries
Sudden illness
Worsening of an existing problem
Waiting time depends upon the number of patients in the clinic and the urgency of the problem. Call SHAC at (505) 277-3136 early in the day for best availability of appointment times.

Appointments Scheduled in Advance
We recommend that you establish care with a SHAC medical provider while you are a student at UNM. Schedule appointments in advance for: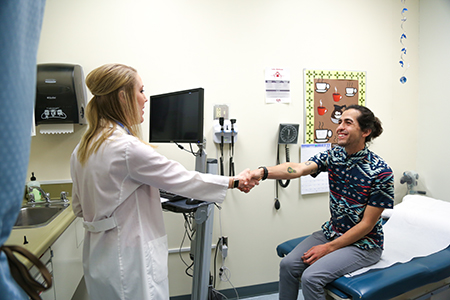 Evaluation of new health related problems or concerns
Ongoing care of existing conditions
Routine physical exams or health screenings
Preventive care, wellness, and advice about how to achieve your optimum health
Comprehensive LGBT primary care
Women's health
Men's health
Travel medicine
Call SHAC at (505) 277-3136 to schedule medical appointments.
SHAC is open for Scheduled and Same-Day Medical Appointments during SHAC Hours of Operation.
---
PLEASE NOTE: SHAC offers outpatient health services for all currently enrolled UNM students. SHAC does not offer pediatric care. SHAC is not a provider of emergency medical care. A medical emergency is defined as "posing an immediate threat to life, limb, or body function."
In case of a medical or counseling emergency, dial 9-1-1 or go directly to a local hospital emergency room.