Inclement Weather - UNM Weather Advisories
November 8, 2018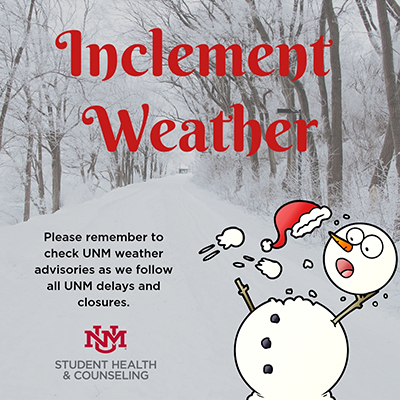 Please remember to check UNM weather advisories as SHAC follows all UNM delays and closures.
UNM uses several methods of communication to alert the campus community with specific information about the Albuquerque campus regarding weather-related closures and delays including LoboAlert text and email announcements, television, radio and social media.
Additionally, UNM's "Snow Hotline," 277-SNOW, can also be used by the campus community including faculty, staff and students regarding a weather-related closure and or delay.
See also: