Student to Student - Stay Safe this Fall
October 14, 2021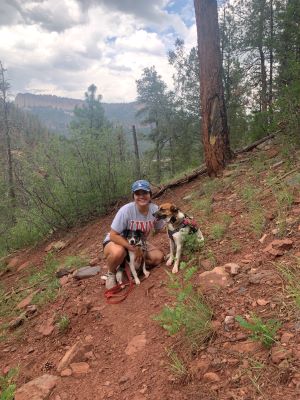 Hi Bo's! I'm Sami Sosa! I cannot believe we are already halfway through the semester. It is exciting to see so many of us on campus again. I love this time of year. Sweater weather, sitting around a fire and the anticipation of the holiday season is in the air. Thanksgiving is my favorite time of year for many reasons. This year I will reflect on the year and give thanks for having made it through what proved to be a very difficult time. 
The downfall of this time of year is we also find illnesses spreading. Due to the COVID-19 pandemic, sadly many of us were unable to visit our loved ones last year. This year is looking positive because of the vaccine and now booster. 
With in-person school coming back so abruptly, it is normal to feel overwhelmed. Make sure to keep up with your quarantine hobbies and take your time easing into the "old norm". During the pandemic, I adopted a new bestie, I read many books, and picked up new hobbies such as blanket making, home workouts and cooking. 
Although travel was limited during the pandemic, I was fortunate to get out to Washington, DC to support my brother for his military successes. I saw beautiful sights with limited people. It was an amazing opportunity for me to witness our nation's capital during an historic global pandemic and election. Now that vaccine mandates are going into effect and travel restrictions are lessening, I am excited to get back out there and travel again as I am sure many of you are as well.  
As a part of the Lobo Prevention Pack, an on campus COVID-19 prevention team, it's part of my duty to try to keep you all safe. Check out our Instagram @UNMLPP to stay updated on myths and facts about COVID, data on the school and timely updates about events happening around campus. If you see one of us around campus stop and talk to us, we are regularly handing out T-shirts, masks, and lanyards. We are getting better, but it is important to remember that we remain vulnerable, and COVID-19 is still very real. Be safe traveling, gathering with loved ones and get vaccinated!
--Sami, SHAC Health Promotion