Sexual Health Week Is April 19 thru 23, 2021
April 15, 2021
The following week of events is brought to you by SHAC Health Promotion: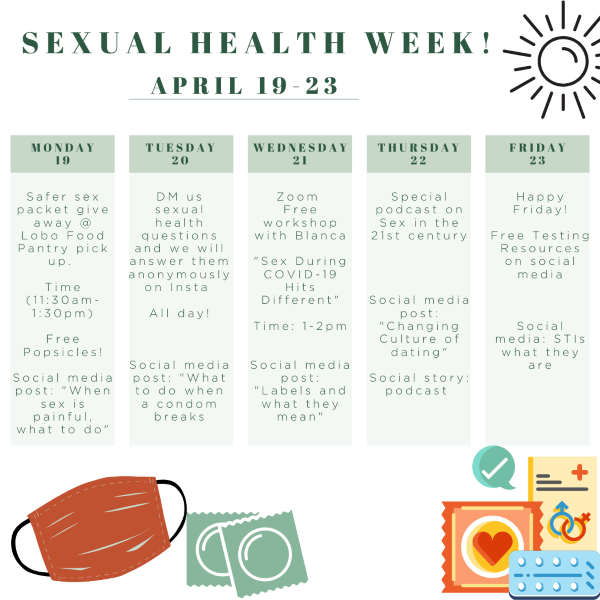 Student to Student
Sexual Health Week Overview
by Grace Conlin, SHAC Health Promotion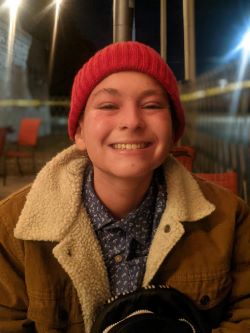 Hey there, Lobos! Grace here…and this week I am here to talk with you guys about sex… okay, so maybe I am just trying to grab your attention a little bit, but in all seriousness, I am here to tell you all about the exciting events that we have in store for you guys for Sexual Health Week! Sexual Health Week is the brainchild of my lovely teammate, and fellow sexual education nerd, Leah Adent, and is intended to help spread awareness about all aspects of sexual wellness.
Sexual Health Week starts on Monday, April 19th, so make sure to keep your eye out for exciting events and social media content. A few highlights include a frank and honest discussion about sex in the 21st century with me and the rest of the team during our Podcast, Honestea with SHAC HP, an anonymous sex Q&A on our Instagram account, and even a free sexual health packet giveaway in collaboration with Lobo Food Pantry on Monday, April 19th!
All of us over here at SHAC HP are really stoked to share what we have in store for you guys, so please take some time to participate if you can, and as always, stay healthy, be kind to yourself and those around you, and have a great week Lobos!
--Grace from SHAC HP
Sexual Health Resources & Information: