Graduates What Is Next in Your Healthcare?
December 6, 2018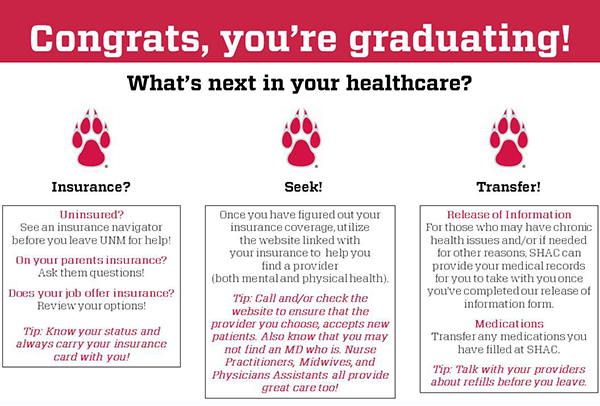 Follow-Up Care at SHAC
Students no longer enrolled at UNM (due to graduation or other reasons), who are established with a SHAC provider, may be seen to provide continuity of care while they are seeking to establish with a community provider. However, this determination will be made on a case-by-case basis by a SHAC Director.
For information, call SHAC at (505) 277-3136.