Student to Student - Join the Student Health Leadership Council!
January 20, 2022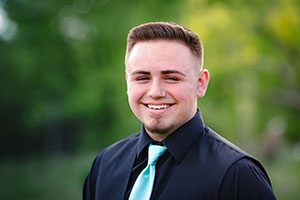 Hey Lobos, I hope everyone's break was amazing, restful, and so much fun! For anyone wondering, mine went great - I got to wake up a little bit later, got to go skiing, and was able to hang out with friends and family! However, I lowkey missed the routine and all the hustle and bustle of being back on campus! Now that the semester is starting off with, I think it is a great time to really sit down and think about all the things we want this semester to bring us - let that be good grades, new friends, or new passions. For myself, since it is the last semester of my junior year I need to start buckling down and preparing for the MCAT, so if anyone has any tips or resources I'd love to hear them!
For anyone who is interested in finding what might be a new passion for them, Student Health Leadership Council (SHLC) is recruiting new representatives and executive board members who will work closely under the highly knowledgeable medical and health promotion staff at SHAC. This Council looks great on a resume, you gain awesome experiences, and on top of that you get to work alongside like-minded individuals creating some awesome connections! If this sounds like something you might be interested in, feel free to email me at chrisnaranjo1@unm.edu.
Now this might sound repetitive, but as we are back on campus please practice all that we have learned throughout this pandemic: wear your mask, stay home if you're sick, and wash your hands. With Omicron surging in our beloved state of New Mexico, I would hate to see all the hard work that ALL of us have done to get to a place of familiarity to go down the drain.
With that being said, let this semester bring upon some positivity; meaning, it's important to stay positive and work hard, but also take breaks when you need them and reward yourself when you pass an exam or endure a tedious task. Be your own cheerleader and cheer yourself on when you do something worth being proud of, no matter how small. With that being said, I hope this semester goes great for us all! As always lobos, stay safe, stay healthy, and be kind to one another.
--Chris from SHAC Health Promotion