Finals, Graduation: You've Got This!
May 5, 2022 - Tiffany Martinez-Durant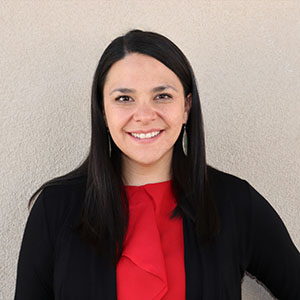 Hi, Lobos! It's me, Tiffany, your Health Promotion Manager at SHAC.
I promise to keep this blog brief and to the point, as you set forth in the last couple weeks of the semester. Finals are right around the corner, graduation is nearing, and summer break is within reach! While this can be an exciting chapter in your life, it can also be a time of stress and overwhelm. The rollercoaster of emotions that you are feeling is normal and reaching out for help should be, too!
Finals aren't the easiest thing to have to go through, your next step after graduation isn't either. However, I ask that you please remember that your hard work, determination, and resiliency have brought you this far. If you are looking for ways to handle the stress before, during, and after finals, check out the recorded workshop that has some helpful information below! It's about 25 minutes long but has step-by-step instructions on how to be successful during this time.
If you need any other tips, tricks, or motivation, please follow our social media platforms. For those of you graduating, kudos on all that you have accomplished while at UNM and are excited for what is to come. For those of you who are not, we can't wait to see you back in the fall for more fun wellness initiatives! Until then, good luck on your next couple of weeks, Lobos.
We are proud of you, all! Sending all the positive vibes!
--Tiffany, SHAC Health Promotion
Surviving Finals 101 Video