Barrier Necessities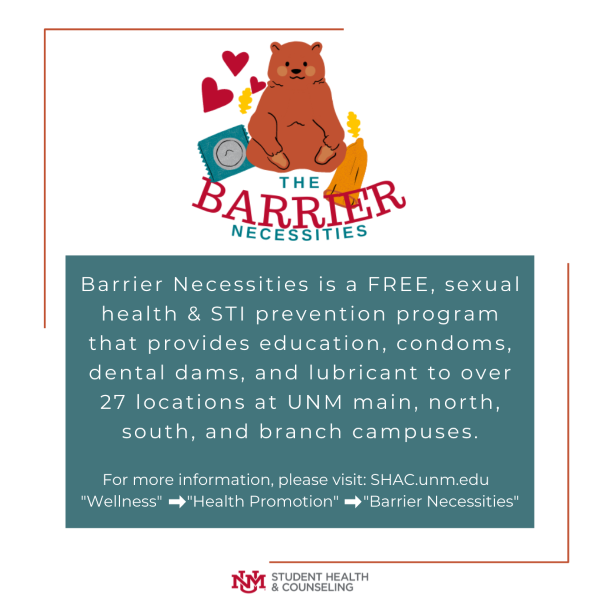 Did you know 1 in 2 sexually active young people will get an STD before the age of 25 (per CDC, GYT)?
To decrease the transmission rate of sexually transmitted infections (STIs) among sexually active UNM students and to ensure all students have the option to protect themselves and others, SHAC brings you The Barrier Necessities! This program is an expanded condom distribution initiative (implemented on October 17, 2011), to ensure UNM Students have access to free condoms and dental dams without obstacle.
NO CHARGE

Condoms, Dental Dams & Lube @ Various Campus Locations
Types of Condoms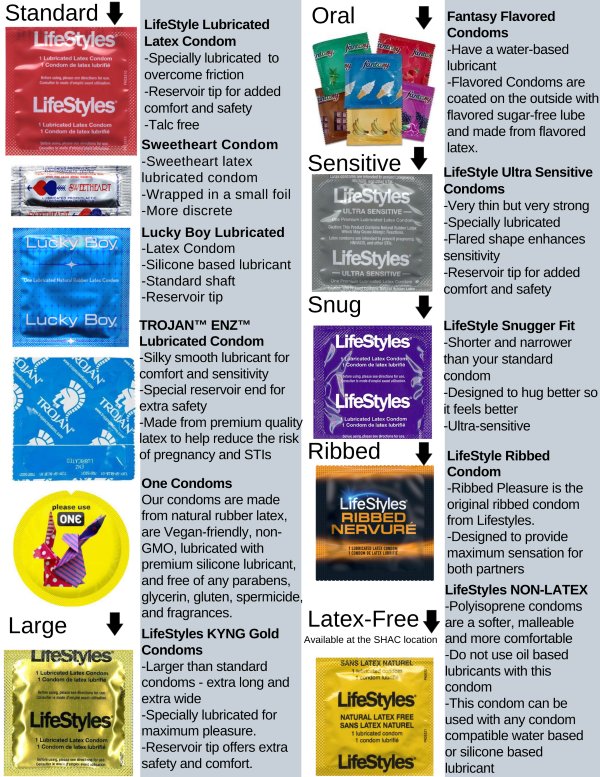 Order Condoms, Dental Dams & Lube Online from SHAC
Order online from SHAC via our Outreach Request Form.
Note: Please be sure to indicate the type of condoms you need.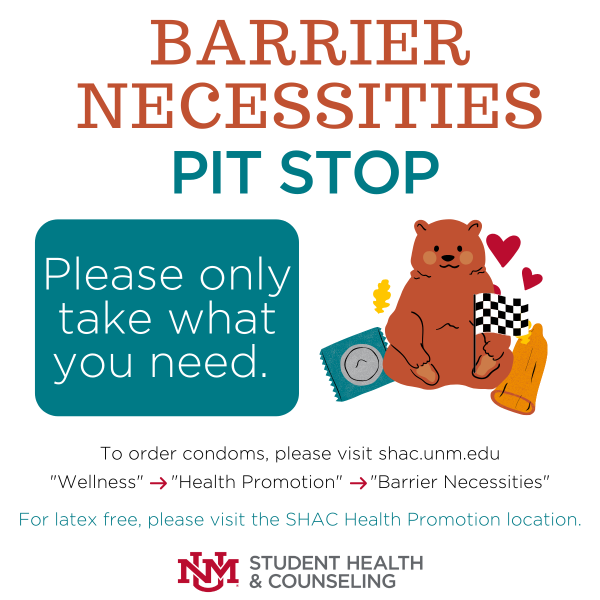 Barrier Necessities - Campus Locations
Stop by the following UNM departments during their Hours of Operation for a sample of condoms:
Let's Talk About Safer Sex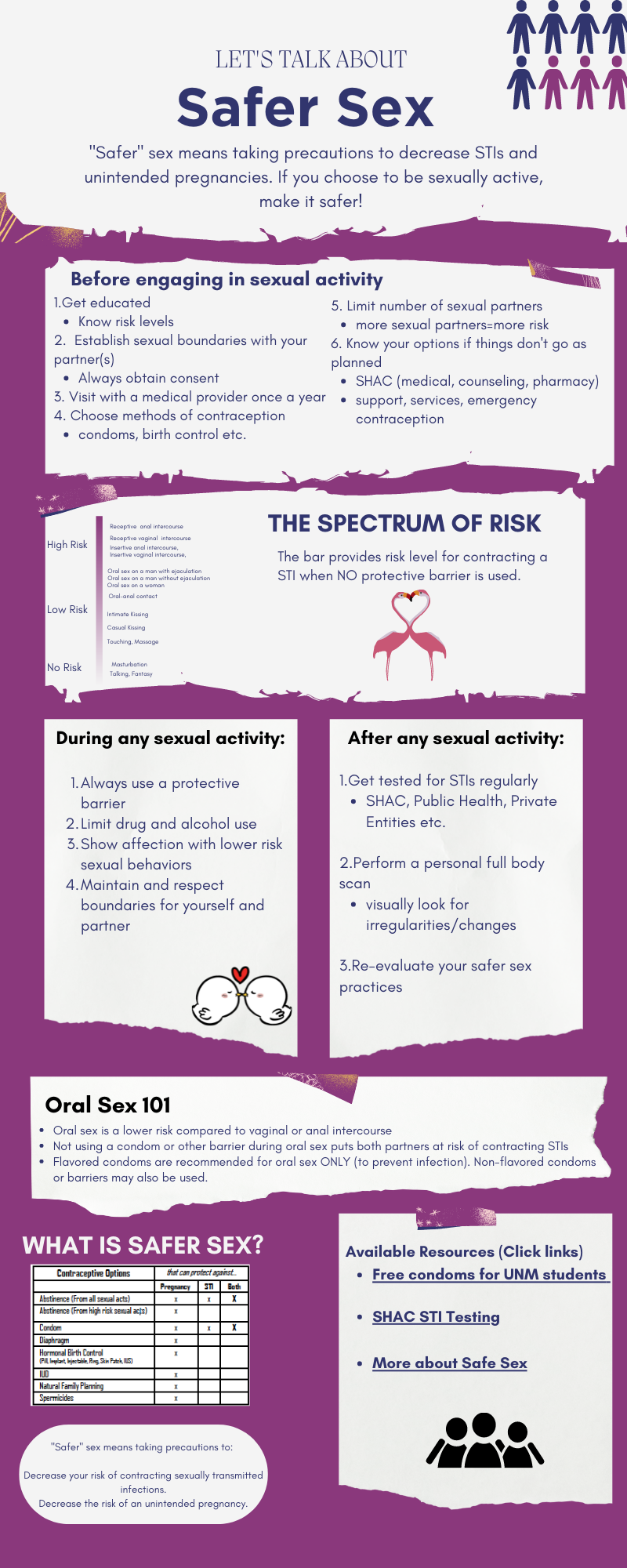 For more information, contact us:
(505) 277.1074
peerhelp@unm.edu
Student Health & Counseling, Plaza Level