Go Ask Alice!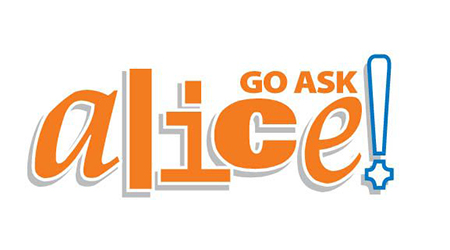 Go Ask Alice! is a health question and answer Internet resource produced by the Alice! Health Promotion Program at Columbia University. This resource provides health information by subject via a search of Go Ask Alice! archives containing over 3,000 previously-posted questions and answers, and reader responses.
Go Ask Alice! provides health information and should not be considered specific medical advice, a diagnosis, treatment, or a second opinion for health conditions. UNM Student Health & Counseling (SHAC) offers no endorsement of, and assumes no liability for, the currency, accuracy, or availability of the information on this site. If you have an existing ailment that could be adversely affected by information provided on this site, or if you have an urgent health problem, consult with a healthcare provider before acting on information contained there.
To schedule an appointment with a health provider at UNM Student Health & Counseling (SHAC), call SHAC at (505) 277-3136.