Eligibility & Cost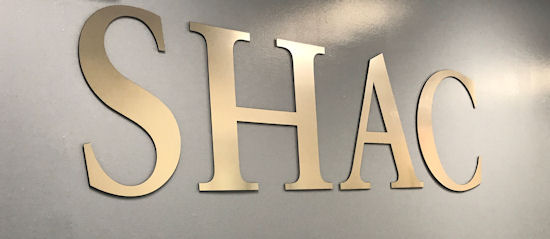 SHAC Eligibility and Wellness Fee
We care about the health of our Lobos and believe that access to health care is a human right. Therefore, we are excited to introduce the new and improved Student Eligibility and Wellness fee!
What does this mean?
Student Health and Counseling will no longer be allocated funds from the mandated student fee portion of your tuition and fees per UNM Policy 1310.
History
In the past, Student Health and Counseling was appropriated a portion of the student fees that UNM students were mandated to pay as part of their tuition and fees to attend the University. However, the appropriation of fees limited access to some students and was not in proportion to credit hours or SHAC utilization.
Future
This fee is a separate health fee and will be mandatory for those taking 4+ hours. Those students taking less than 4 hours can elect to pay the fee for SHAC eligibility by visiting SHAC to make payment.
Why is this new fee better for me as a student?
All UNM students who pay this fee are eligible to access Student Health and Counseling healthcare services regardless of the number of credits you are taking, your insurance standing, and your documentation status! (Insurance is recommended, but not required. All students are welcome!)
Pay the fee = access to health care at SHAC, it's as easy as that!
What does this new fee offer?
SHAC offers the following unique services that are not replicated elsewhere in the University or the community:
Mental health and medical professionals who are trained in, and focused on, college health related issues.
Same-day, walk-in care (Monday through Friday) for mental health emergencies, injuries, and acute illnesses, most of which are managed in-house to facilitate a quick return to academic activities for the student. When necessary, providers arrange for and coordinate higher level care, including emergency transport as needed.
A comprehensive infection control program that involves ongoing planning and coordination with other departments, the UNM Hospitals, and the New Mexico Department of Health. SHAC nurses track and manage thousands of student immunizations annually. SHAC also has a central role in managing disease outbreaks on campus.
SHAC subsidizes services for students to provide cost effective, easily accessed care for most medical and mental health issues, regardless of insured status.
A SHAC physician, physician assistant, or nurse practitioner is available after hours to all UNM students, 24 hours a day, for telephone consultation.
For after-hours mental health concerns and crises, callers are connected to a licensed professional counselor, and follow-up care is actively managed.
In response to student input and patient needs, SHAC currently offers several specialty and related services, including clinics in Sports Medicine, Sexual Health, International Travel Health, Physical Therapy, Acupuncture, Massage, an in-house Pharmacy, and on-site Laboratory and Radiology.
Health Promotion programs address issues relevant to a college population such as sexual and reproductive health, mental health, nutrition, exercise, and weight management.
In addition, specific no-cost benefits include: 
Costs
Our self-pay rates are normally below market. For example: The average cost of an X-ray is $75.00 without insurance. Medical appointments are $15 (or less with Medicaid). Some services are free (e.g., one Triage and one Counseling session; does not include an assessment visit).
Click on the links below for information about fees for:
For additional information about fees, call SHAC at (505) 277-3136.
Insurance
Students are not required to have health insurance to be seen at SHAC. However, SHAC recommends that students have insurance to help defray the costs of health care. Please have your insurance information when you make an appointment. Bring your insurance card at time of service. For more information, see Insurance.
Payment
Payment can be made at the SHAC Reception Area by cash, check, Lobo Cash, credit card (Visa, Discover, American Express, MasterCard), or by charging to a student bursar account.
Note:
In order to ensure privacy, your Bursar's account will not reflect individual charges. The date will reflect when the Bursar's charged the account NOT the date of service. Charges may reflect services rendered within the last 30 to 90 days.

There is a $20.00 no-show/late-cancellation fee. (See No-Show Policy.)
Billing Questions
If you have billing questions, please contact SHAC and ask to speak to a Billing Representative at (505) 277-3136, Option 4. Or, send an e-mail to: SHACBilling-L@list.unm.edu 
SEE ALSO: