Monkeypox
Vaccination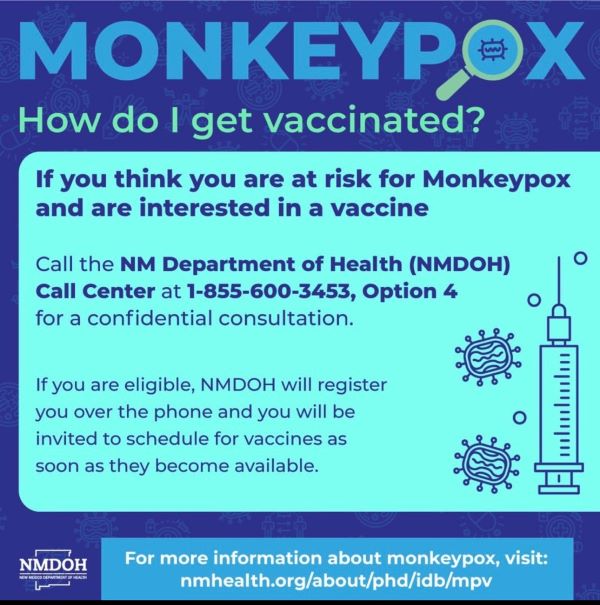 If you think you are at risk for monkeypox, call the NM Department of Health at 1-855-600-3453, Option 4 for a consultation.
Monkeypox Symptoms, Treatment & Prevention / Resources
Students: Exposed? Infected?
We encourage you to seek care if you have any concerns about infections or exposures. Call SHAC at (505) 277-3136 to schedule an appointment.