Tobacco Cessation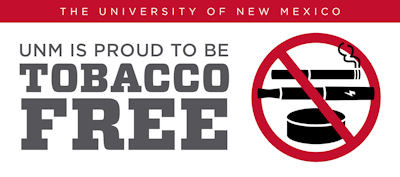 How SHAC Can Help!
Discuss techniques to quit smoking (and other forms of tobacco)
Get resources and materials
Get referrals to support groups
Review over-the-counter and prescription options
Purchase over-the-counter options: Nicotine Patches and other nicotine replacement products
Fill prescriptions
Support techniques to assist with smoking cessation
Help with relaxation techniques and stress management
For more information, call SHAC at (505) 277-3136.
See also SHAC Tobacco Cessation promo flyer.
---
Community Resources