The Military Community
The following is a list of resources for Student Military Members, Veterans, and Student Family Members in the Military/Veteran Community:
UNM Student Health & Counseling (SHAC)
Counseling Services for UNM VMRC (Veteran/Military Resource Center) eligible students (fees may apply). To schedule, contact Toni Kuehn through the SHAC Health Portal.
Medical Services (fees may apply): Primary Care, Deployment Health Risk Assessments, Muscle/Skeletal, TBI and PTSD care. Medical services provided by Kara Stiles, Nurse Practitioner and OIF Veteran. To schedule, contact Kara through the SHAC Health Portal.
UNM Campus Resources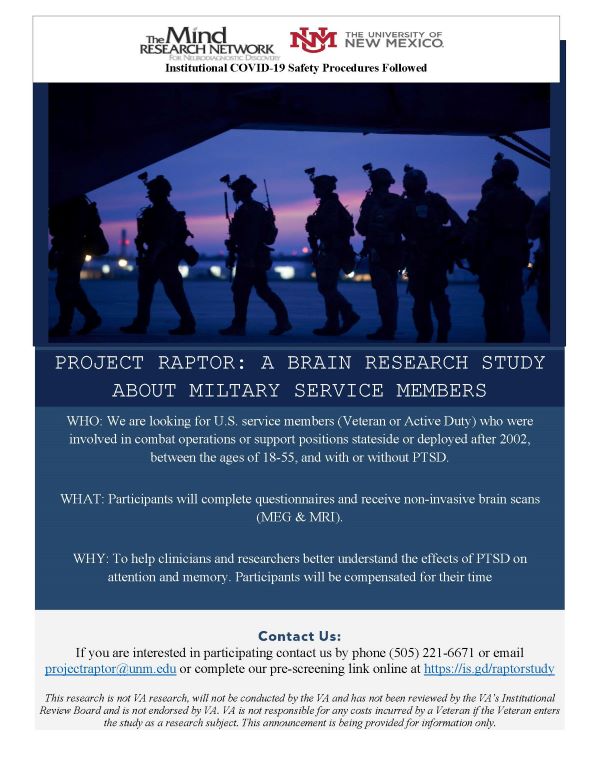 NM Resources
VA Resources
National Organizations
Veterans Crisis Line
If you are a Service member or Veteran in crisis or you're concerned about one, please contact the Veterans Crisis Line:
To call: Dial 1-800-273-8255 and Press 1 to talk to someone.
To text: Send a text message to 838255 to connect with a VA responder.
To chat: Start a confidential online chat session at VeteransCrisisLine.net/Chat.