Take One for Raymond
"Take One for Raymond" Flu Shot & Scholarship Initiative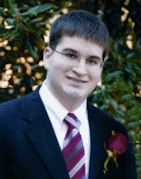 UNM SHAC dedicates their annual flu shot clinics in memory of UNM student Raymond Plotkin, who passed away from the H1N1 virus in 2009.
Raymond's parents established the "Take One for Raymond" Initiative and Scholarship program to encourage everyone to get their seasonal flu shots.
See below for more information.
2019-2020 Raymond E. Plotkin Scholarship Recipient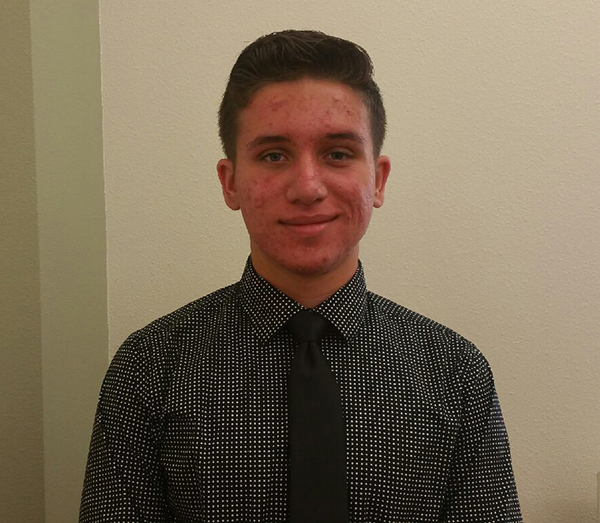 The 2019-2020 recipient of the Raymond E. Plotkin Scholarship in the UNM School of Engineering is Crucificio G. Caputo from Rio Rancho, NM.
The Raymond E. Plotkin Scholarship was created by the parents, extended family, friends and fellow peers of Raymond Evan Plotkin to honor his life, his very positive relationship with the University of New Mexico and his potential interest in pursuing a career related to Nuclear Engineering. Raymond was a graduate from Westbury High School in Houston, Texas. Upon arrival at UNM as an incoming freshman, he became a member of the Hispanic Engineering and Science Organization (HESO) and the Hillel at the University of New Mexico. Sadly, Raymond passed away in the fall of 2009, first semester of his freshmen year due to complications resulting from the H1N1‑Swine Flu.

The Raymond E. Plotkin Scholarship is endowed; only the interest on the fund is awarded each year so that the scholarship can be awarded in perpetuity. Future donations to the fund will be added to the principle and increase the amount awarded each year. Donations to the fund should be made payable to the UNM Foundation (memo: Raymond Plotkin Scholarship in the School of Engineering). The annual deadline for the Raymond E. Plotkin Scholarship is September 15. For further information about the scholarship or how to apply, contact the UNM School of Engineering Scholarship Administrator at elsac@unm.edu, call (505) 277‑5064 or visit the SOE Scholarship website.
Teen's Parents Raise Awareness After Son's Death (Oct. 10, 2016)
UNM parents Elaine and Ronnie Plotkin were interviewed by Houston's Eyewitness News 13 regarding the death of their son Raymond Plotkin from H1N1 flu in 2009, as well as the importance of getting your annual flu shot. Please visit the ABC 13 Eyewitness News Website to watch the interview.
UNM "Take One for Raymond" Flu Shot Clinic Video (Oct. 27, 2015)
Raymond's Parents @ Fall 2013 Flu Shot Clinics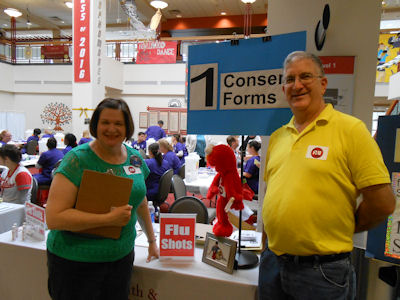 Elaine and Ronnie Plotkin participated in the SHAC Flu Shot Clinics on Sep. 25 and 26, 2013 at the SUB Atrium. We really appreciated their help!
---
For more info about the "Take One for Raymond" Initiative and Scholarship Program, please see the following: