Coronavirus Information for Students
UNM is closely monitoring the emerging global public health concern related to the novel coronavirus (COVID-19) through trusted authorities including the Centers for Disease Control and Prevention (CDC), U.S. Department of State, World Health Organization, New Mexico Department of Health and UNM Health Sciences. 
Please know as SHAC follows federal and state mandates, we are incorporating social distancing in our clinic as well. Continue to check back on this page and on our social media platforms for updates.
UNM's Coronavirus Website is a great link to find out useful information on updates, resources, and prevention.
I think I may have been exposed to the Coronavirus, what do I do?
Stay calm, SHAC's top priority is your health. If you think you may have been exposed and/or have symptoms of the Coronavirus, please contact SHAC at (505) 277-3136 and follow the prompts.
Please use the chart below to decipher your symptoms.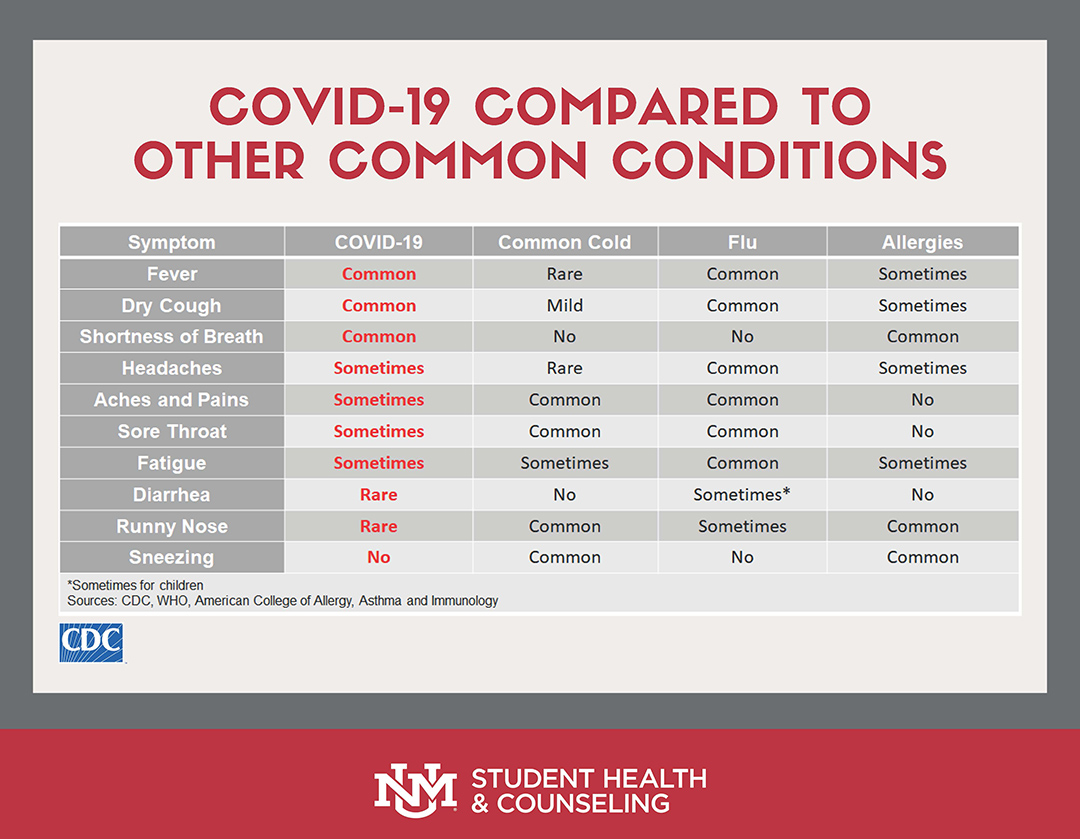 Recommendations for People With Respiratory Symptoms
UNM Students:
Call SHAC at (505) 277-3136 before coming to the clinic and/or to schedule an appointment.  Identify your symptoms to staff before visiting the clinic (e.g., fever, cough, runny nose).
After SHAC Hours of Operation: Call SHAC after hours at at 277-3136; select option #2. You will reach an answering service. The answering service will page a SHAC medical provider who is available for medical problems that can be addressed over the telephone.
Students, Faculty and Staff who have not received the flu vaccine yet should check with their local pharmacy or doctor's office to receive the vaccine.
SHAC During Coronavirus
Due to the ever-changing climate, SHAC's east entrance, is an exit only. Please use the west entrance for access to the clinic.
A mask is required to enter the building.
SHAC is

NOT

a testing site for the Coronavirus. If you feel that you need to be tested, please call SHAC at (505) 277-3136 for guidance.
See also:
SHAC Hours and Reduced In-Person Services

Due to campus COVID-19 changes, SHAC services are reduced until further notice. Please call SHAC at (505) 277-3136 to speak to a medical provider before attempting to visit the clinic. In most cases, students can be seen through telehealth. Medical visits can and will be in-person when needed. All counseling visits will be seen through teletherapy.

Building Hours (Access building through west entrance only.)
Monday-Friday, 10:00 AM-4:00 PM (all departments)

Phone Hours - (505) 277-3136
Monday-Friday, 8:00 AM-5:00 PM
After Hours: Medical-Option 2 and Counseling-Option 3

For information about Appointments, Service Modification and Accessing Care, please see Reduced In-Person Services.
Note: If you are an established patient with a SHAC provider, you can message your provider through your UNM Health Portal to request assistance.
Payment
Regular visits, not COVID-19 related, will still be billed as normal. Those who are concerned that they have been exposed or may have COVID-19 should call our clinic as their first line of contact.
Pharmacy
Need your prescription filled? Our Pharmacy is still open following SHAC's hours. Please call our Pharmacy at (505) 277-6306 for any questions.
If you are in need of a prescription refill only: Please secure message your provider through the SHAC Health Portal to request that refill. 
For birth control pills (oral contraception) only: If your annual prescription is expiring and you have been seen at SHAC, please send a secure message to Kara Stiles. 
More updates to come.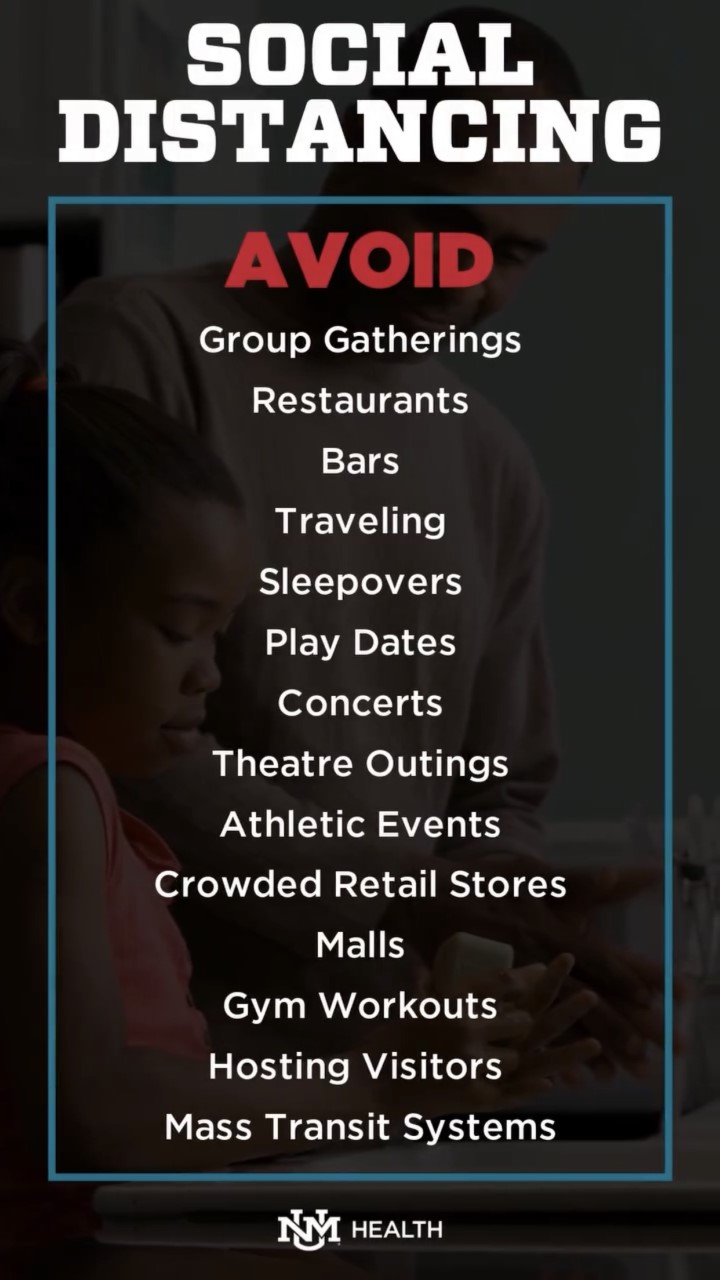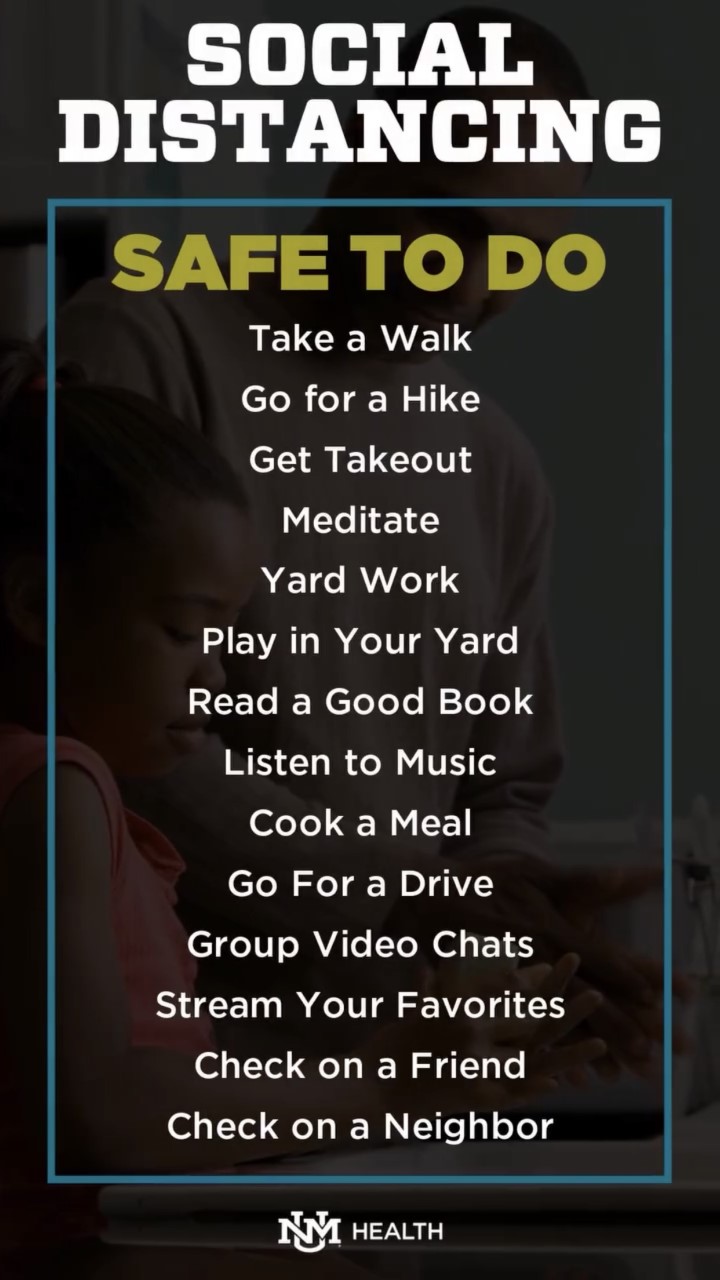 See also:
Managing Fears and Anxiety Around Coronavirus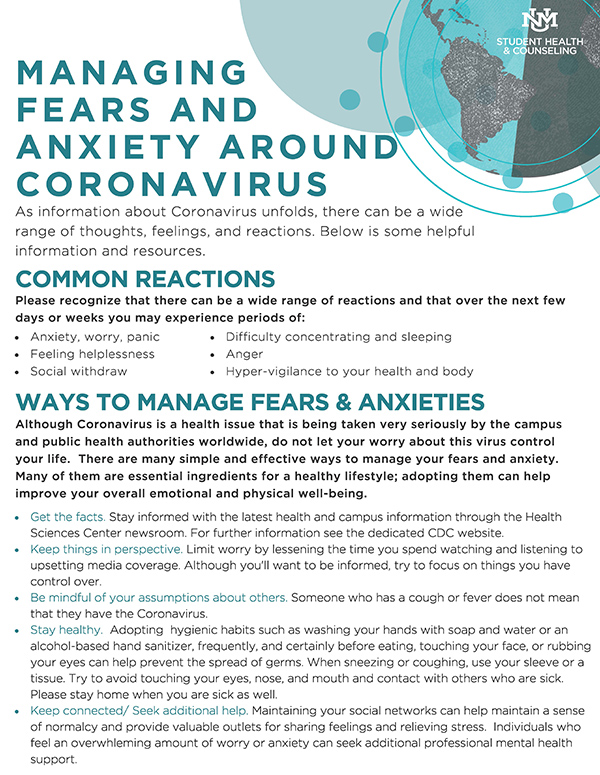 A Message from Therapy Assistance Online (TAO)
In response to the COVID-19 outbreak, many people are struggling with worry and anxiety. To help everyone cope, we are making mindfulness exercises available to those in need through this difficult time.


For more information about your UNM TAO, click here.
Coronavirus - Prevention
Stop the Spread of Germs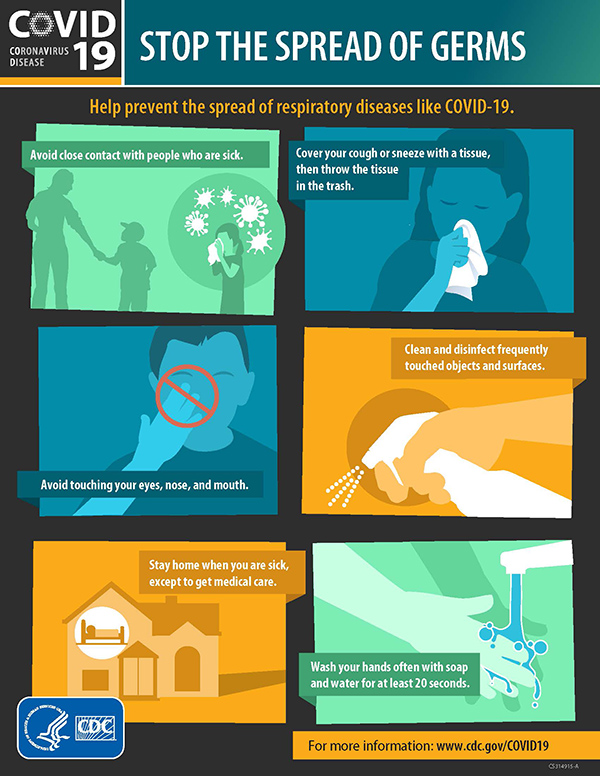 Life Is Better With Clean Hands
How to Cough Without Infecting Others Video