Pharmacy Services
Pharmacy Discount Program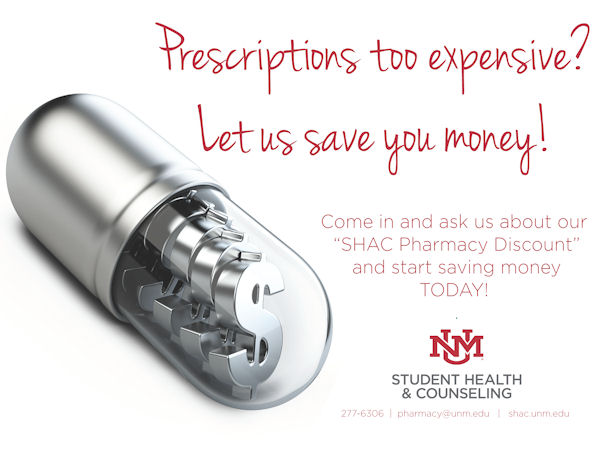 If you are uninsured or have a high deductible, call the SHAC Pharmacy at (505) 277-6306 to find out about the SHAC Pharmacy Discount Program!
Pharmacy Text Notifications
Hey Lobos! Did you know you can sign up to get text alerts when your prescription is ready? Come into the Pharmacy and ask us how to sign up.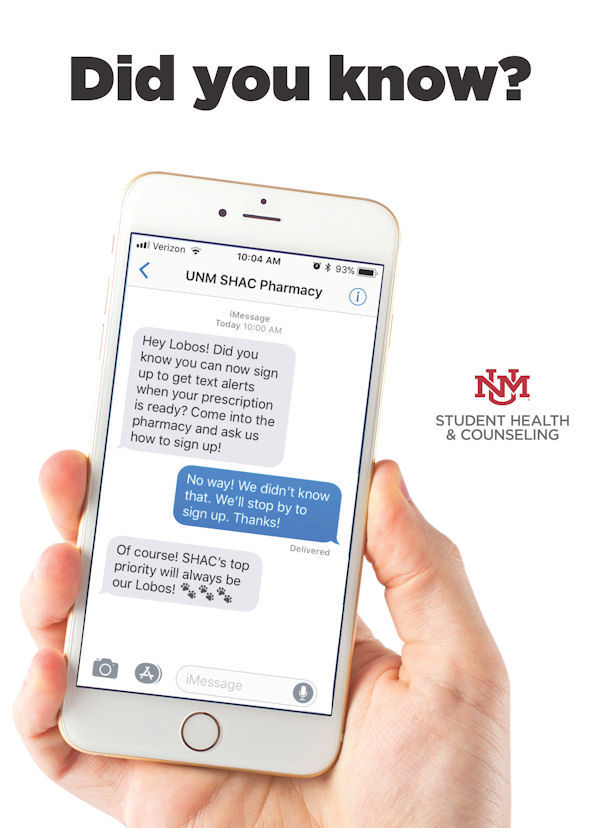 Rx Mobile App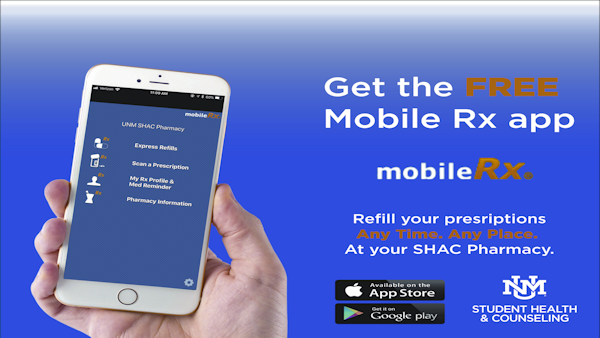 For complete information, please see the SHAC Pharmacy Rx Mobile App brochure.
Safe Drug Disposal Program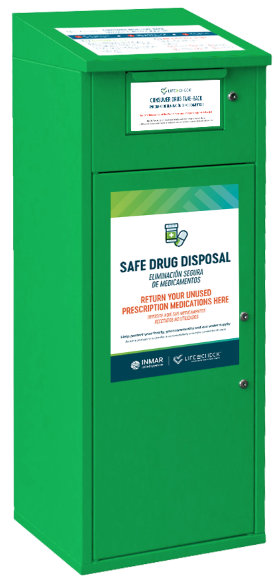 The SHAC Pharmacy is a collection site for unwanted, unused, or expired prescription medications.
See also:
Pharmacy: Condom Mint Pick-Up Location
Drop by the SHAC Pharmacy during regular hours to pick up samples of free condoms.
For more information, please see Condom Mint Program.
Pharmacy Contact Information
Phone: (505) 277-6306  |  E-Mail: pharmacy@unm.edu