Pharmacy - About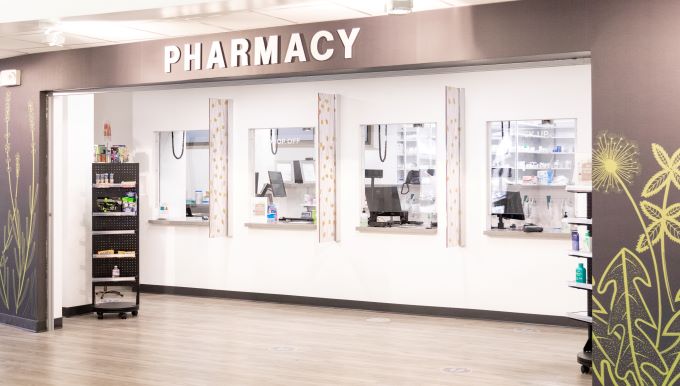 Our SHAC Pharmacy staff is here to serve all UNM students, staff and faculty.
We offer a UNM SHAC Pharmacy discount to help save money on all generic medications. We also accept many insurance plans, and don't worry, the co-pays are usually the same as if you went to your local pharmacy. We also provide text messaging and a mobile app to make using your Pharmacy a lot easier.
The Pharmacy also stocks a variety of Over-the-Counter Products, including dietary supplements. 
Hours
Monday, Wednesday, Thursday & Friday: 
800 AM-5:00 PM
Tuesday: 9:00 AM-5:00 PM
Note:
SHAC is
closed on all official UNM holidays
(and campus closures due to weather/unforeseen circumstances). See
SHAC Hours of Operation
. 
How to Access the Pharmacy on Plaza Level Video
Please note:
The Pharmacy is located on the SHAC Plaza Level, and is open to the public. To access the Pharmacy, use the west plaza entrance.

There is no clinic access from the Pharmacy.


Wait times may vary depending upon peak hours of the day (e.g., lunch hour and end of the day). We appreciate your patience.


For birth control pills (oral contraception):

Please call SHAC at (505) 277-3136 to schedule an appointment with a SHAC medical provider.




Parking is available behind the SHAC building and parking validation is available in the Pharmacy.
Pharmacy Location & Contact Information
The Pharmacy is located on the Plaza Level of Student Health & Counseling (SHAC).
Phone: (505) 277-6306  |  E-Mail: pharmacy@unm.edu
See also:
Tips to help make your pharmacy visit go smoothly:
Present your ID.

 

You must have a student or staff ID to visit the Pharmacy. Always present your current insurance card along with your prescription.
Tell the pharmacist about any known allergies to medications or food.
Tell the pharmacist about any other medications you are taking.

 

Include prescription and non-prescription medications.
Plan in advance.

 

Take your prescription to the Pharmacy as soon as possible so that you can start your medication as directed by your doctor.
For patient confidentiality, please inform us if you plan to have someone else pick up your prescription.