COVID-19: Education
UNM is closely monitoring the global public health concern related to the novel coronavirus (COVID-19) through trusted authorities including the Centers for Disease Control and Prevention (CDC), U.S. Department of State, World Health Organization, New Mexico Department of Health and UNM Health Sciences. 
UNM's Bringing Back the Pack has useful information on updates, resources, and prevention.
See also:
Please use the chart below to decipher your symptoms.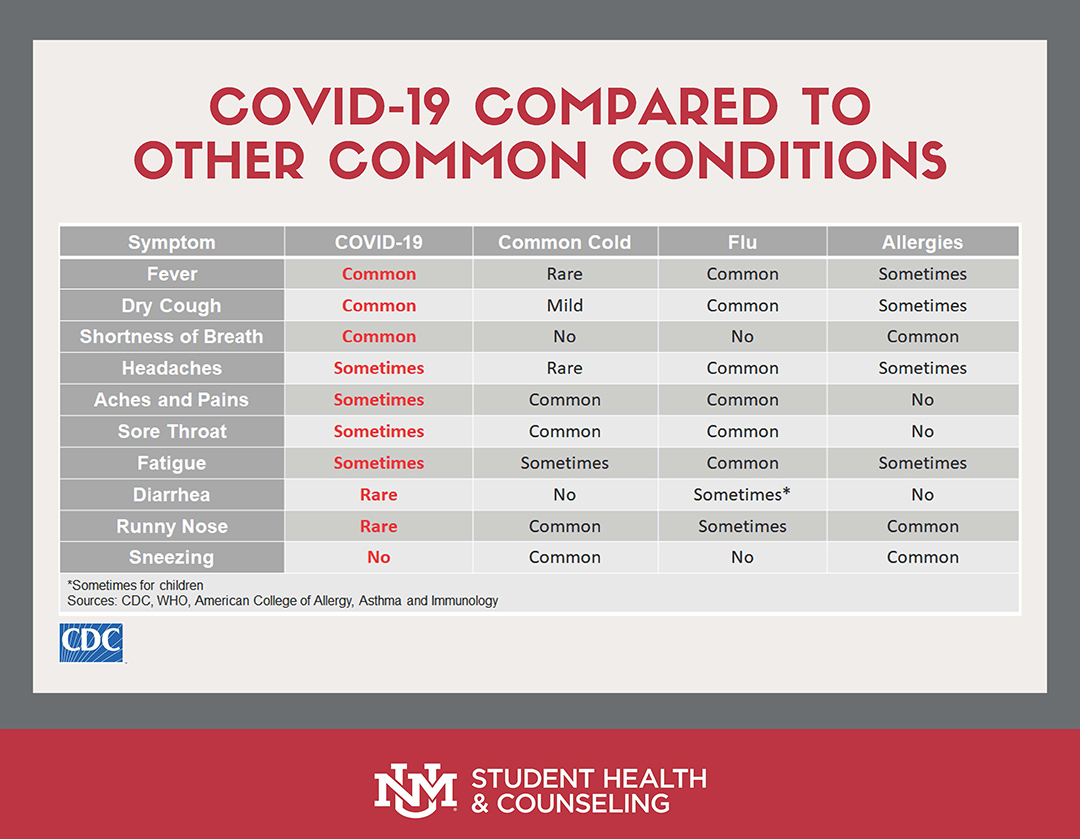 Social Distancing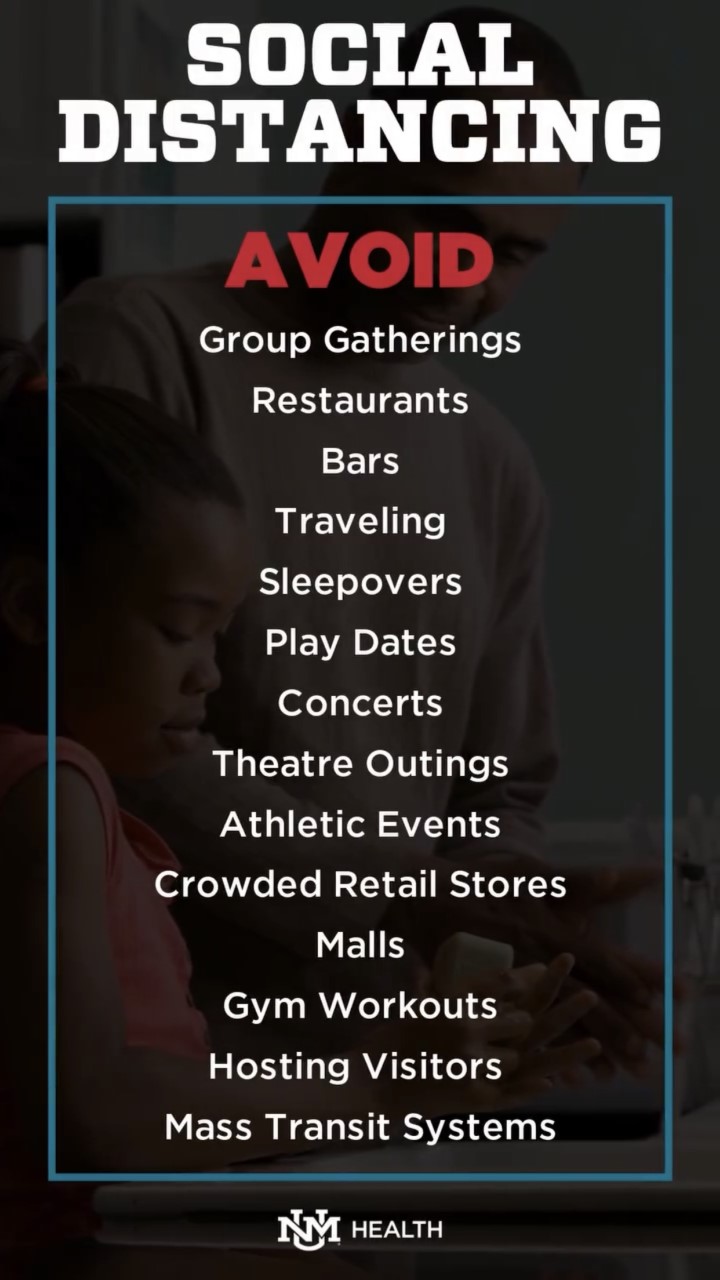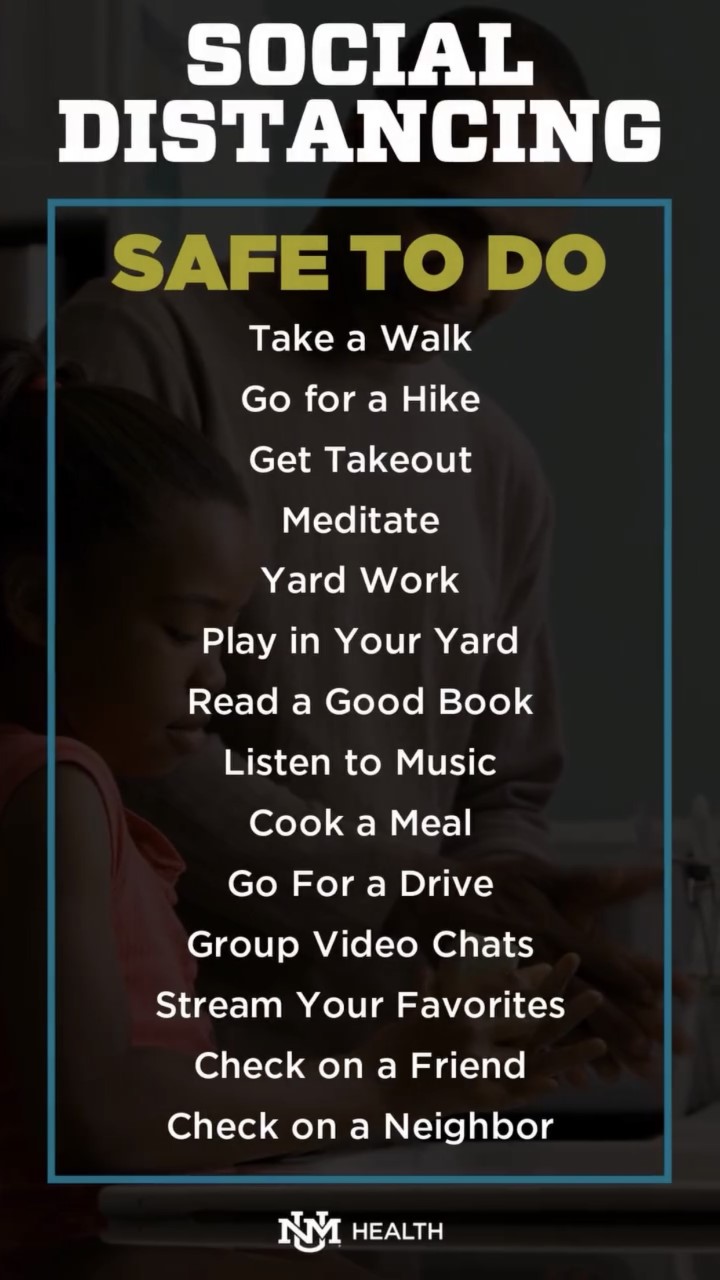 Managing Fears and Anxiety Around Coronavirus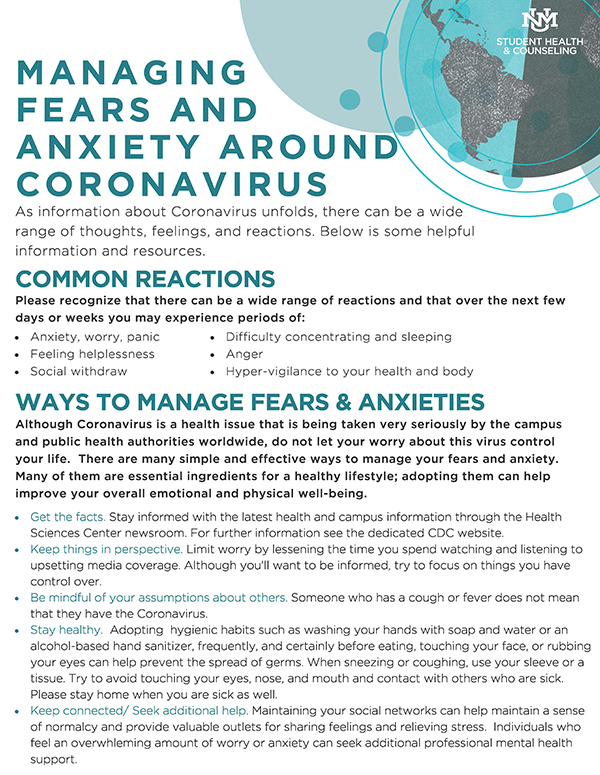 A Video Message from Therapy Assistance Online (TAO)
In response to the COVID-19 outbreak, many people are struggling with worry and anxiety. To help everyone cope, we are making mindfulness exercises available to those in need through this difficult time.


For more information about your UNM TAO, click here.
Coronavirus - Prevention
Stop the Spread of Germs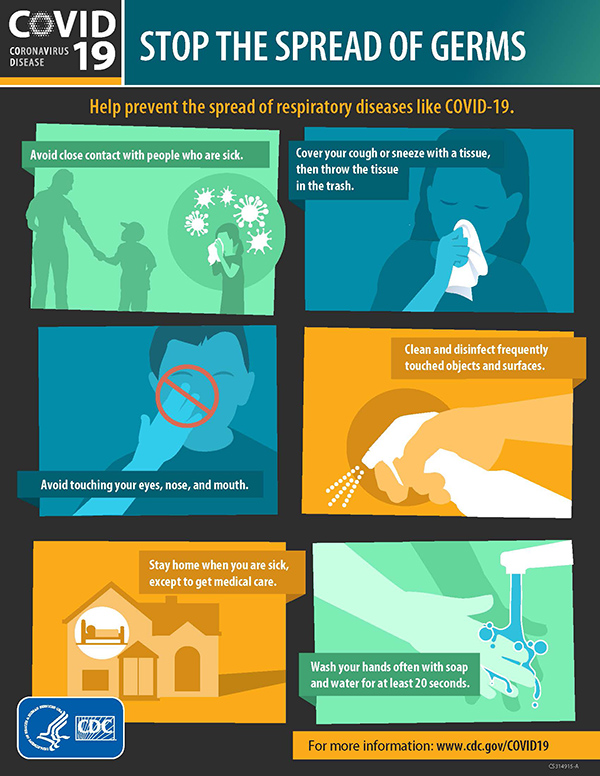 Life Is Better With Clean Hands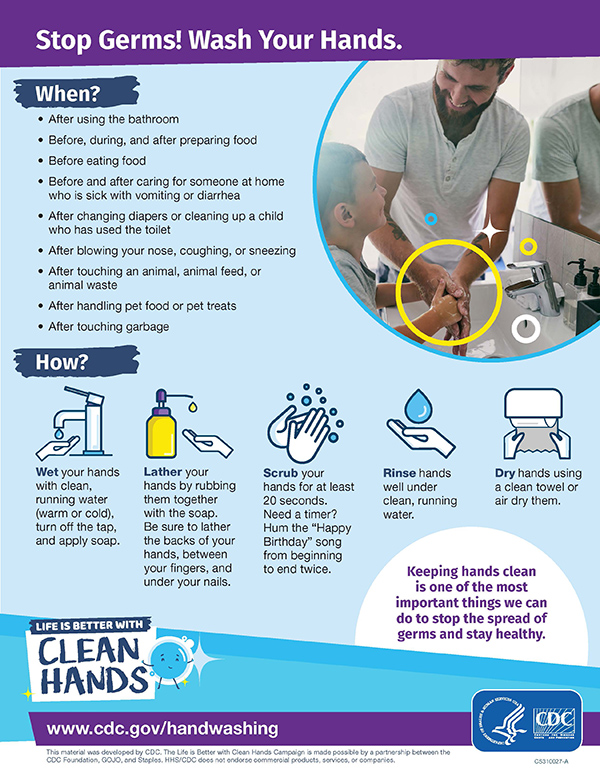 How to Cough Without Infecting Others Video