Dear SHAC: Concerned Friend
October 18, 2018
Dear SHAC, 
I am worried about my roommate. Lately now, more so than ever, I've noticed their alcohol intake has increased and their moods have changed. They are drinking so much that they are unable to take care of themselves. I can count on both hands the times that I have had to help them get to bed and clean up their puke in the last two weeks. I don't want to come off as their parent, however I care about them and their college career. What do I do?
Concerned Friend,
Your UNM Lobo
Dear Concerned Friend,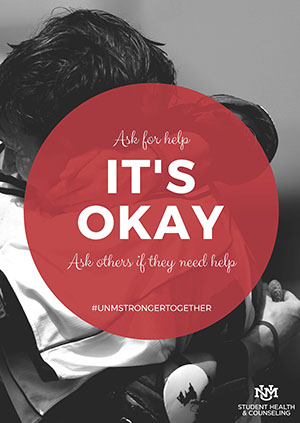 I understand your concern and frustration with your roommate. Expressing your concern about their safety as well as your frustration of having to clean up after them may be helpful to them. There are resources on campus that might be useful to you and to them. The Campus Office of Substance Abuse Prevention (COSAP) has a website that specifies when to call 911 if someone has been drinking too much. It also has an online survey to check drinking and risk patterns. It provides resources if someone scores high on the assessment. 
Student Health and Counseling (SHAC) has another option that might be helpful. It is a self-help module called TAO which stands for Therapy Assistance Online and there is a module called Evaluating My Alcohol and Drug Use. It's confidential and you just need to use your student ID to log into the TAO website.
If you feel you need more support, you could come to SHAC for counseling. You can come to triage between the hours of 10:00 AM to 4:00 PM to fill out paperwork and have a brief interview. You could share that information with your roommate also.
Kind regards,
Your SHAC Mental Health Counselor,
Kathleen Schindler-Wright, LPCC