Student to Student - Health and Wellness Fair
September 16, 2021
Hola Lobos!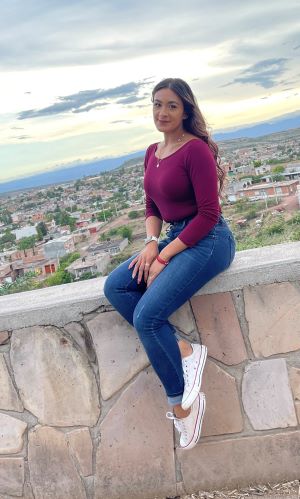 I hope you are doing excellent, staying safe, and ready to take on this new semester! Let's go Lobos, you got this!
My name is Lisbeth Duron Pacheco, and I am a senior majoring in Community Health Education. I am from Buena Park, California, and am a full-time caregiver to both of my loving parents. Some interesting things about me are: I am the youngest of 6 siblings, I enjoy outdoor activities such as horseback riding, hiking, running, and fishing.
This semester I will be interning with the Lobo Prevention Pack (LPP) and am excited to advocate for you! I understand we are in the middle of a pandemic, it is scary and returning back to campus can be overwhelming; trust me I am there with you. As part of LPP, our main job is to assure the safety of all lobos, publish COVID-19 health updates, and helpful information on our @UNMLPP Instagram, daily, to make this transition easier for you! My main goal is to educate others on the importance of their health and encourage healthy living and improve quality of life.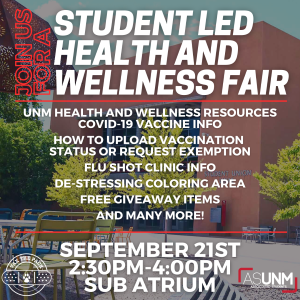 Look for us around campus as we will be walking around giving out excellent goodies. Thanks to you all Lobos for following COVID-19 safety practices on campus. ALSO…
We will be holding a wellness event with ASUNM on Tuesday, Sept. 21st from 2:30-4:00 PM at the SUB Atrium. Students can ask questions, get help uploading their vaccines/exemptions, or learn about excellent health and wellness resources. Follow us on Instagram to learn more! Together, we can Protect the Pack!
Vamos a proteger la manada de los Lobos! Feel free to ask me any questions or concerns you may have, I am here to help! Thanks, Lobos.
Adios,
Lisbeth Duron Pacheco (Lobo Prevention Pack)