Student to Student - Happy November
November 2, 2021 - Grace Conlin
Hey there Lobos!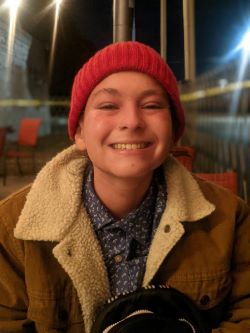 Happy November everyone! I hope you all have been enjoying the gorgeous weather and scenery on both our campus, and around our beautiful city. Between the changing seasons, and the anticipation to celebrate the upcoming holidays, this is definitely my favorite time of the year.
Anyways, I feel like it has been so long since I got to talk to you all because of how busy and unpredictable my schedule has been as a graduating senior. I hope that everyone is having an awesome semester so far, especially to my fellow class of Fall 2021!
I want to take some time to remind everyone how easy it is for us as students to become overwhelmed in our studies which causes us to neglect important aspects of our wellness such as our mental, physical, and nutritional well-being. Please remember to take time to take care of yourselves, and review the services that we have available to you here at SHAC, because no matter what, your well-being is what is most important!
Have a great week everyone, stay safe!
--Grace Conlin, SHAC Health Promotion