Vax the Pack Incentive Program, Delta Variant, Travel Health, Summer Safety & More
July 15, 2021
Vax the Pack: UNM Offers Money for Proof of Full Vaccination
Students:
UNM will put $100 (federal HEERF funds) in your account when you upload proof of COVID-19 vaccination. You must be registered for Fall 2021.
Main and Branch Campus Employees:
UNM will enter you into a drawing for one of fifty $1,000 prizes when you upload proof of full COVID-19 vaccination.
For updated information and to upload your proof of full COVID-19 vaccination, visit:
Bringing Back the Pack - Vax the Pack
COVID-19 Delta Variant
For more information:
Travel / COVID-19 + Summer Safety Tips
HonesTea With SHAC HP Podcast
Guest Speaker:
Lawrence Carreon, PA-C, SHAC Travel Health Provider
Listen in on how you can travel safely during COVID as we welcome Lawrence Carreon, SHAC's very own travel health and medical provider.
SHAC podcasts are available on Spotify, Apple and Amazon Music.
See also: SHAC Travel Health for Students, Staff & Faculty
Student to Student
Hey there, Lobos!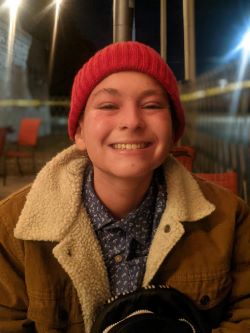 I hope that everyone has been enjoying their summer so far, personally I feel like it is already flying by. For this reason, I really don't want to take up too much of your guys' time, but instead I just want to take a brief moment to share how my partner, my friends, and I have been exploring the new in our areas, and maybe inspire some of y'all to do the same. 
With the recent opening of the state, and the fact that all of us are fully vaccinated, we have been spending a lot more time outside of the house whether it is just to come to campus to skate for a while or going to one of Albuquerque's many fine local restaurants and bars. These establishments need our support right now more than ever. So, I implore y'all to take some time to explore the new in your area, this summer! (Safely of course!)
Enjoy the rest of your summer Lobos, and as always be kind to yourself and others,
--Grace, SHAC HP
Grounding Exercises - 
Stress / Anxiety Reduction Tool
See also:
Beat the Heat - SHAC Social Media Post
Follow Us on Social Media
Updates, Health Info, Volunteer Opportunities
SHAC
SHLC (Student Health Leadership Council)
Lobo Prevention Pack