COVID Travel and Holidays
November 13, 2020
New Mexicans instructed to shelter in place through Nov. 30.
You Need a Flu Shot (Now More Than Ever)
* * * FOR MORE INFORMATION * * *
HonesTea with SHAC HP Podcast - Flu Shots & COVID
Ugh! First we have COVID and now it's flu season.
Dr. James Wilterding, SHAC's Interim Executive Co-Director, talks about the importance of getting a flu shot and the possibilities of a twin-demic.
Hear all about it on the SHAC HP Podcast.
Centers for Disease Control & Prevention (CDC) Articles

Flu Shots for the Community
Traveling Smart
* * * FOR MORE INFORMATION * * *
Arriving Home After Travel
* * * FOR MORE INFORMATION * * *
Holidays During the Pandemic: Protecting Yourself & Others
* * * FOR MORE INFORMATION * * *
Mental Health & COVID
* * * FOR MORE INFORMATION * * *
Student to Student: Enduring the Crisis Together
By Chris Naranjo, SHAC Health Promotion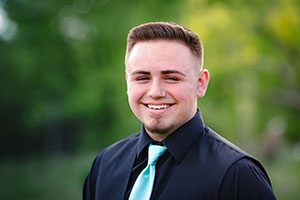 With the holidays around the corner, I have a slight fear or worrisome feeling. 
I really want to go home and see my family, but what if that's not the best decision? I really don't want to put anyone at risk of catching the virus, specifically my parents and my grandma. I am still trying to do research and isolate myself before making such a big decision. On that note, as I've been looking around for answers and suggestions, I found a really cool article with tips, facts, and suggestions. Check it out here: "Looking for a Low Risk Way to Celebrate Thanksgiving? We Got You" 
This article provides a list of ways to celebrate ranging from minimal risk to very high risk. It also has some awesome feedback and really cool ways to celebrate that I had never even thought of. 
I really liked the recipe swap and virtual dinner, but I truly don't know if I'll ever be able to even get near to making a pie as good as my mom or those delicious bread rolls my grandma spends two days preparing. All jokes about food aside, I just want to see my family. Pre-COVID, I was at home like once a week but now it seems like months in between where I see them, and that is so saddening. I feel like I'm missing out on so much: memories, pregnancy announcements, and just spending precious time with those we might not have around for much longer. But I guess I am not the only one feeling this way, we all are.
I don't know what I'm going to do yet and I'm not going to urge anyone to go or not to go, because ultimately it is going to be a hard decision either way. The article did say if you DO decide to go home: wear your mask indoors and outdoors, maintain that 6-foot distance, and of course continue good hand hygiene. Do what is best for you and your family, be precautious, and consider all possibilities. All I ask is that you always remember to stay safe, stay healthy, and be kind to one another.
Until next time,
Chris from SHAC
Follow the Data: Up-to Date Sources
SHAC Services & Hours: Telehealth & In-Person
To reduce the risk for spread of COVID-19:
SHAC medical and counseling visits are conducted virtually (by secure video or phone) and / or in person when it's practical and safe to do so. Call SHAC at (505) 277-3136 to speak to a medical provider before attempting to visit the clinic. A mask is required upon entering SHAC.
* * * FOR MORE INFORMATION * * *
SHAC Holiday Closure
SHAC will be closed on Thu., Nov. 26 and Fri., Nov. 27, 2020 in observance of Thanksgiving. Make sure you have an adequate supply of meds for the 4-day weekend! Call the SHAC Pharmacy at (505) 277-6306.
See also: After-Hours Options