COVID in a Nutshell: Prevention 101
October 28, 2020
Know more about:
How Coronavirus Spreads
How to Protect Yourself
Masks
Cleaning and Disinfecting Your Home
Social Distancing
Wearing Gloves
Household Checklist
Living in Close Quarters
Living in Shared Housing
Quarantine If You Think You've Been Exposed
NPR Podcast - Aerosol Transmission
For much of the pandemic, some scientists had been pushing the Centers for Disease Control and Prevention to recognize that the coronavirus is spread through aerosols--very small particles that can linger in the air. The CDC did that this month, so NPR brought Senior Science Correspondent Maria Godoy onto the show to explain the distinction, and the implications for staying safe during the pandemic.
Update on COVID-19 Prevention Efforts at UNM
Highlights
SARS-CoV-2 Testing & Resources for UNM Students
Resources for Employees
Contact Tracing
How Is it all Working?
Masks 101
Impacts of COVID
Governor, State Officials Detail Crackdown on COVID-19
Highlights
New Mexicans should stay home except for outings essential to health, safety & welfare to slow spread of COVID-19.
Hotspot businesses to be temporarily closed.
Retail establishments close by 10 p.m.
Businesses that incur 4 rapid responses over a 2-week period will be required to close for 2 weeks.
Restaurants that continue limited indoor dining require customers to list contact info to assist in contact-tracing efforts.
ABQ Revving up Health Mandates as COVID Cases Climb
Highlights
City staffers, along with police, firefighters & state police, will be looking for people who aren't wearing masks. They'll also be checking occupancy rates of businesses.
They will not be going after people who are out walking their dogs alone but will be looking at big box stores and big chain restaurants.
Another group they'll fine -- partygoers.
They will also be looking at big groups of people at city parks who are taking part in group sports and not wearing masks.
NM Environment Department
Any organization with two or more rapid responses conducted by the New Mexico Environment Department in the last 14 calendar days is included on the Rapid Response COVID-19 Watchlist.
COVID Data Input
For more information, see NM Department of Health Public Dashboard.
Vote Safely
Check out Healthy Voting at healthyvoting.org to find healthy, secure, and safe ways to cast your ballot this year.
Healthy voting practices protect yourself, your loved ones, and your community from the spread of COVID-19.
Halloween Safety 2020
TogetherNM.org has 13 ideas on how to enjoy Halloween safely, at home, with your family.
Choose your favorite activity, then post it on TogetherNM.org. There will be virtual costume contests and winners will be announced on October 31st.
Daily Life & COVID How To's
How to Handle Peer Pressure During COVID-19
@covid19studentsupport on Instagram
Visit the COVID-19 Student Support Instagram page for more information.
‌
Daily Life With COVID-19
Student to Student
Enduring the Crisis Together
By Chris Naranjo, SHAC Health Promotion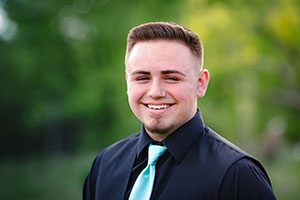 I'm finally recovering from COVID, and I am so thankful that it's over. When I first got diagnosed I was literally terrified, since I have asthma and some other underlying health conditions I lowkey was thinking to myself "what if I die," now I know that is far-fetched.
To hear more about how it was for me and what my housemates went through, tune into our HonesTea with SHAC HP podcast later this week! I truly hope everyone is still taking the precautions necessary, now that I've had it and I know what it's like, I know my grandma couldn't survive this. Don't get me wrong, I hate being stuck at home just as much as the next person but please just protect those that are at risk, because truly I know that would be devastating.
That being said, please stay safe and take as much precaution as possible, If not for you then do it for them. As always friends stay safe, stay healthy, and be kind to one another.  
—Chris from SHAC 
Highlights
Completing Your Daily Screening
Looking at the Data
Going Out While Staying in with Friends
Staying Up to Date with State Guidelines
Flu Shot Options & Information
Getting your flu vaccine this year is more important than ever. Help reduce the burden on our healthcare system, which could be overwhelmed treating both flu and COVID-19 patients, by getting your flu shot.