Massage for Students @ SHAC
***Massage Therapy is temporarily unavailable. Please call SHAC to be placed on a waitlist.***
Student Health & Counseling (SHAC), Second Floor, Rooms 212 & 214A
One-Hour Body Massage Cost: $50.00
Note: Treatments are approximately 50 minutes in duration.
Fall 2022:
Appointments are available on Thursdays and Fridays from 10:00 AM-2:00 PM. Call SHAC at (505) 277-3136 to schedule an appointment.
UNM Student Health Insurance
Two (2) Massages are covered per semester (fall, spring summer) with a $5.00 copay for the following student groups with 2022-2023 UNM Student Health Insurance:
Graduate Students with Appointed Assistantships
International Students, Medical Students, and other Health Profession Students who have purchased the 2022-2023 plan
Planning for a Massage at SHAC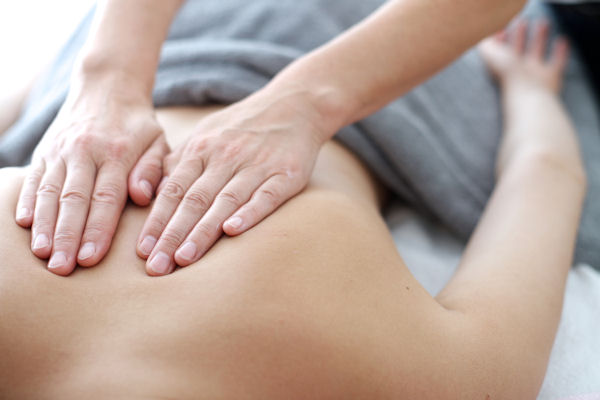 SHAC has a Licensed Massage Therapist available by appointment.
Students can pay by check, cash, Lobo Cash, MasterCard, Visa, debit card, or by charging to a student account.
Anyone who uses Massage Therapy Services will need to fill out a Massage Therapy Consent Form. If you wish, you can print it and fill it out prior to your first appointment.
Plan to arrive 15 minutes early for your appointment. Check in at the SHAC Reception Area on the first floor.
Wear loose, comfortable clothing. (You may disrobe to your own level of comfort.)
$20 No-Show/Late Cancellation Fee: All appointments must be cancelled by 3:00 PM of the previous day (or by 3:00 PM on Friday for a Monday appointment), to avoid charges for a no-show or late-cancellation fee.
Massage Precautions / Contraindications
Massage should not be construed as a substitute for medical treatment. The basic purpose is for relaxation and relief of muscular tension.
If you're in any doubt, or if you're under medical supervision, check with your doctor or other qualified medical practitioner before embarking on massage therapy. This advice applies particularly in the case of cardiovascular conditions and heart disease, especially in cases of thrombosis, phlebitis, and edema. Also, before you schedule a massage, consult a qualified medical practitioner in cases of raised temperature, infections, or contagious disease.
Please note:
Massage is not recommended for anyone who has a fever or flu-like symptoms.
Have you been involved in a motor vehicle accident? Massage is not recommended until you have been cleared by a medical provider (OR at least one week has passed since the accident).
Click on the link above for more information.
Massage Appointments & Information: (505) 277-3136